Our 3D Printer Enclosures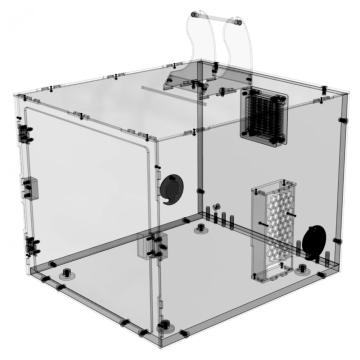 Here at TUKKARI Czech Republic, we specialize in the development and production of enclosures for your favorite 3D printers. Over the years we've helped thousands of hobbyists and professionals around the world to improve their 3D printing experience.

For us, quality comes first. That is why we use in our production only the highest quality materials from renowned European manufacturers. Our original enclosures, mainly made of thick acrylic, are sturdy, durable and built to last.

Thanks to the large user base, TUKKARI has become a synonym for 3D printer enclosures these days. So if you don't have your TUKKARI yet, you are more than welcome to choose the right one for you in our e-shop.